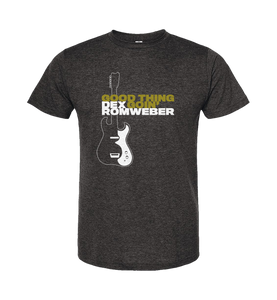 Dex Romweber Good Thing Goin' Website Exclusive Tee
Dex Romweber Website Exclusive Tee.
Dex is back with Good Thing Goin'. On his first new album in 7 years, Dex finds a balance between battered guitars, piano ballads, and reverb-drenched vibes while powered by the inspiration of classic gospel and soulful R&B.
This is Webstore-Exclusive design on a unisex super-soft Heather Charcoal T-Shirt.