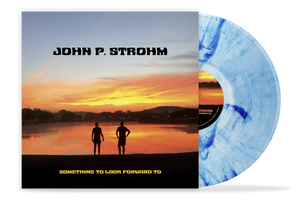 John P. Strohm's Something To Look Forward To Webstore-Exclusive LP
John P. Strohm's Something To Look Forward To Webstore-Exclusive LP
John P. Strohm returns with his first new album in 15 years. Having previously co-founded the well-known college-rock group Blake Babies and spent time in indie-rock with Antenna and Lemonheads, Strohm now presents Something To Look Forward To.
The album is a reflection of Strohm's personal journey, which includes experiencing significant loss and rediscovering his love for songwriting. His past work serves as a strong foundation for the powerful songcraft showcased in this collection of songs.
This is the limited-edition Webstore-Exclusive Clear with Purple Vinyl.
Track Listing:
Ready For Nothing

Ruins

This American Lie

Troubleland

Lancaster

Don't Tell It To Your Heart

Something To Look Forward To

When The World Sang Along

Counting Backwards

A + B = Y
(image mock-up is not the final version)